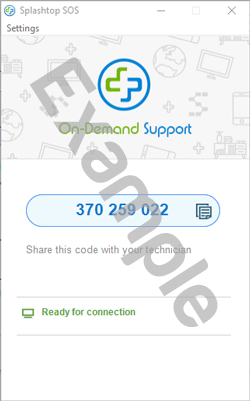 1. Download the relevant file below:
2. Run the file SplashtopSOS.exe on Windows or SplashtopSOS.dmg on Mac. If this has not appeared at the bottom of your browser, check your downloads folder.
3. You will be presented with a screen like the one on the left. Tell your technician the 9 digit code (from your screen, not the one from the example).
4. Leave the window open on your screen, if you close it we can't connect!